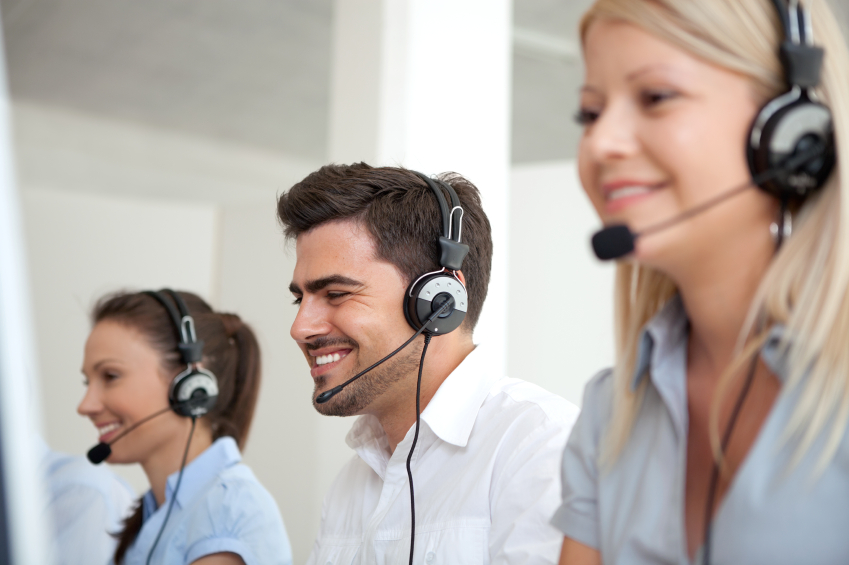 A telemarketing division of our company offers comlex telemarketing services.
A high standard of services provided by us is supported by a great capacity of oprator places, overstandard technical equipment and maximal net and provided data security.
We support the quality of our services by preliminary and continuous operator trainings, monitoring of calls, quality monitoring of processed information, monitoring of a call running and keeping a language culture, control calls (mystery call), call statistics, effective line workload and a permanent operator feedback.
Monitoring and reports are used as a dynamic tool helping us to optimalize the operation (service, effective number of operators). For our clients we have prepared a daily, weekly and monthly reports which are sent electronically or processed on-line in a format agreed in advance.
For our partners we process a complex project preparation, of course we recommend the most suitable way of the idea implementation, we design suitable tools, build up a call script according to a specific assignment, we arrange an application development for operator work and provide language well equipped operators – Czech, Slovak, English, German speaking.
Let persude yourself about the truthfulness of our company motto ONLY COMMUNICATION MAKES REALITY...
Active telemarketing services include:
Communication with a target group of customers (use of internal/external databasis)
Outcoming calls, e-mails, faxes, letters, SMS
You can use our services for example during verification and completing of databasis, selling calls/direct sale, for market research and public opinion research, for follow up call (appointment arrangement) and quality measurement of provided services (audit a mystery call).
Pasive telemarketing services include:
incoming calls
incoming e-mails, faxes, letters, SMS
The possibilities of telemarketing services use are for instance during advertising campaigns, orders acceptation, information and advertising lines operation or cross-selling.
These services include an installation and operation of an info line (according to a client wish blue, green or standard) Keeping a high quality we are able to guarantee a needed accessibility of the line and to react absolutely flexibly to some differences in use (for example offer and description of products and services, posibility of an order of a service/product, data collection of calling clients for the following addressing, verification of a existing database of clients, collecting of other information obtained on the info line).
Support of credit products providers includes:
Communication with the providers clients (use of internal/external database)
Recomendation of communication forms according to a type of a credit product
Pre-shopping and post-shopping communication with customers
We see the use of these services at your clients remindering of the first installment payment day or early collections which use the services of a contact centre to eliminace a bad installment discipline of the clients or during debt recovery/reminding after the required due date.
SMS services include:
Line setting for SMS communication
Classifying of the project participants according to a key word
Database creating according to assignment
Message processing by means of a specialised analyser
The use of sms service is possible at orders confirmation, competitions, voting or sending incoming/confirming sms.